The CUE Center for Missing Persons would like to bring awareness to the thousands missing across the nation of those who remain missing and that families still have hope of a recovery in recognition of the recently rescue missing girls: we request that you revisit cold cases in your area and shed light on them. Thank you
Monica Caison-
Founder
910-232-1687
http://www.ncmissingpersons.org
updated 12:40 PM EDT, Sun May 12, 2013
Kidnapped teens found decade later
Editor's note: Monica Caison is the founder of CUE Center for Missing Persons, a nonprofit organization that advocates and searches for the missing and provides support for their families.
(CNN) — Miracles do happen. Like this week, when Amanda Berry, Georgina DeJesus and Michelle Knight escaped their captor after being missing for a decade.
It turned out they were locked away and alive the entire time.
Their fortuitous escape is like a ray of light and reminds us that sometimes good things do happen. A cry for help came out from the walls of silence, and a member of the community responded, aiding in the rescue. The selfless act of a total stranger only reinforces that the public will help when needed.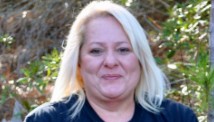 Monica Caison
But their story is unusual. Many missing persons who have been missing for a long time are still not found. We should urge all communities to play an integral part in assisting law enforcement in investigations about missing persons.
We live in a world filled with powerful technology that has enabled us to communicate faster and better, yet we seem to lack the simple face-to-face meeting that must take place when searching for clues and information in any type of investigation.
At-a-glance: Still missing in the U.S.
The old "knock and tell" method remains an effective tool today. It must be used when searching for our missing persons. When you talk to someone in person, you can read them better by registering their expressions, gestures and other factors. Sometimes, those things could yield clues. This door-to-door technique can make the difference in finding someone in hours, days or years.
There's no doubt that trying to find missing persons requires a tremendous amount of work. Classifying cases as "runaways" or "walk-aways" does nothing to help the outcome of any given case. If anything, it could hinder and slow the process. The general public normally will not have a heightened sense of concern for those believed to have left on their own.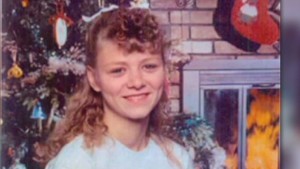 Are two missing women linked to Castro?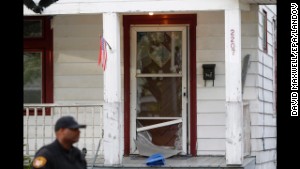 Police, community at odds in Cleveland
The sense of urgency and hitting the ground running from the start could be the difference in many missing person cases. A case can be misdiagnosed upon closing; this is when we confirm that the labeling provided a wrong direction. The word "missing" should be enough and important; the alert(s) system in place such as the Amber/silver provide an additional emergency notification seeking the public's help.
The myth of "a waiting period" to report a missing person still lingers, and many families are turned away by officials and forced to begin their journey on their own without any direction or support. Due to heavy caseloads, law enforcement officials are frequently not afforded the continuous training and education that could help them in the search for a missing person.
Abused but alive: Lessons from survivors
All too often, information is not provided to victims suffering a missing loved one in the onset, such as where to file the report and what agencies can provide support services and help with advocacy and on-the-ground services. These are all key issues that need to be addressed as we move forward to bring home those missing in our country.
Cold cases and unidentified persons need to be revisited and reopened. All cold cases need to be updated and looked at again with a keen eye on what can be done to aid in a recovery.
As we rejoice in the happy ending for the three women and their families and friends, we need to be reminded that there is still much work to be done in the world of the missing.
We need to remember that there are thousands of people who are still seeking resolution and waiting for answers concerning their loved one. As a community, we need to come together, take notice and become aware of what happens in our homes, neighborhoods, towns and cities. And we need to always remember that "every missing person is somebody's child."
http://www.cnn.com/2013/05/10/opinion/caison-missing-persons
Dear Supporter
Please see attached newsletter and visit this link
http://www.gofundme.com/CUECENTER
for an online chance to WIN! All is support of the search for missing persons.See slide presentation and learn more about what we do and the continual growth.
 Download and Print 2013 Winter Newsletter Here  
Thank you
THEME 2013  " A Pathway to Resolution "
Join us for our upcoming national conference for missing persons and all who work in the arena from advocating, volunteering, investigation, search and rescue and the identification process of those who are lost. This event is open to all who support the mission of finding a resolution for families who have suffered a missing loved one and are or have been a victim of crime.
THE CONFERENCE CONCLUDES ON SUNDAY, MARCH 24th @ 1:00 pm with a round table open floor discussion, presentation of your conference plaque and a catered lunch.
Please share this information to anyone in this line of advocacy or missing person work, family of a missing person or homicide victim.
To learn more about CUE Center for Missing Persons please visit us at our web site www.ncmissingpersons.org or email us cuecenter@aol.com
NOTICE: (This conference is a pre – registration conference ONLY) please contact our center for details, thank you.
www.courtyardcarolinabeach.com
Meeting – Thursday, March 21, 2013
State Outreach Coordinators Meeting: Closed to the public, this meeting is for directors 10:00 am 5:00 pm (Lunch will be served during meeting)
TRAINING – Thursday, March 21, 2013   (6:30 pm – 10:30 pm)
ASHI – American Safety and Health Institute CPR Pro Course. This course will include instruction in adult, child and infant CPR, conscious and unconscious choking, and use of an AED. Each student must perform each skill at the required level to meet the hands-on proficiency and successfully pass a 30 question written exam. This is a 4 hour course and course completion is valid for two years.
Instructor: Karin Bergholm
Recently retired Law Enforcement Officer after 27 years, Karin worked with the Florida Marine Patrol, Fish and Wildlife Commission, The Florida Park Police and Jackson County Sheriff Office.
Karin also is a certified ASHSI CPR instructor, First Responder and Driving Instructor for Police recruits at Pat Thomas Law Enforcement Academy in North West Florida.
Her other interests include volunteering with the CUE Center for missing persons, photography, fishing, woodworking and her dogs.
Instructor: Stephanie A. White
Stephanie attended Tallahassee Community College and became licensed as an Emergency Medical Technician in the State of Florida in 1987. She began her career in 1987 as an EMT and Correctional Officer for the Leon County Sheriff's Office and has been certified as a CPR and FDLE First Responder Instructor since 1994. In 1999 she became the Medical First Responder Program Coordinator at the Pat Thomas Law Enforcement Academy / Florida Public Safety Institute where she has trained thousands of recruits to become Florida law enforcement, corrections and correctional probation officers. She has participated numerous times on curriculum development for the Florida Department of Law Enforcement for Basic Recruit Training. Stephanie is also a Training Center Director and CPR Instructor Trainer for the American Safety and Health Institute. Certifications: ASHI CPR Instructor Trainer, FDLE Medical First Responder Instructor, Florida Emergency Medical Technician
Instructor: Sgt. Kelly Walker
Kelly is currently a sergeant with the Leon County Sheriff's Office in Tallahassee, Fl. with 30 years of Law Enforcement experience and 8 years of Law Enforcement K-9 experience.
Kelly has been involved with Search and Rescue since 2004 and has certified canines in Human Remains Detection and Trailing. Her Certifications have been with North American Police Work Dog Association (NAPWDA) and through National Association of Search and Rescue (NASAR) as well as Network of Canine Detector Services (NOCDS).
Kelly has attended numerous seminars and classes, ranging from search and rescue techniques, crime scene preservation, NIMS, HAZMAT training, Blood borne Pathogens education, and is a CPR Instructor through the American Heart Association (AMA).
Certifications: Trailing (NAPWDA, NOCDS), HRD NAPWDA, NASAR, NASAR SARTECH II, Florida State K9 Instructor Criminal Justice and Training Commission (CJSTC), First Aid Instructor (CJSTC), CPR Instructor (AMA), Trailing Instructor for NOCDS
Registration check in for conference attendees: 4:00 pm – 10:00 pm
Note: The main hall entrance to the ballroom will remain open (Thursday) all day and evening hours for any participant or sponsor to set up items, informational handouts, missing person information or visuals, table display, banners, etc. When checking into the conference please request the person in charge for this area to help you in whatever you may need to assist you for a smooth process. You can also ship your items to the CUE Center, please be advised that the hotel will not handle items delivered to the hotel.
THE CONFERENCE CONCLUDES ON SUNDAY, MARCH 24th @ 1:00 pm with a  round table open floor discussion, presentation of your conference plaque and a catered lunch.
Please share this information to anyone in this line of advocacy or missing person work, family of a missing person or homicide victim. To learn more about CUE Center for Missing Persons please visit us at our web site www.ncmissingpersons.org or email us cuecenter@aol.com
NOTICE: (This conference is a pre – registration conference ONLY) please contact our center for details, thank you.
Download and print registration form below
Submit Registration: Mailing Address (CUE) PO Box 12714 Wilmington, NC 28405
Ph: (910) 343-1131 or (910) 232-1687 Fax: (910) 399-6137
Location: Courtyard Marriott Hotel
2013 Conference Registration. Click Here to Download and Print (2812)
Note: Do not contact the hotel to register, the CUE Center for Missing Persons is responsible for submission of the rooming list and providing airport travel arrangements of all conference attendees. 
Want to become a 2013 sponsor?
Download your packet here for printing forms, please mail them with your check  payable to:
CUE Center For Missing Persons
PO Box 12714
Wilmington, NC 28405
Proclamation & Letters (2013)
Meet The 2013 Sponsors…more to come!
Training Session
Cold Case Investigative Research: Instructor, Sheryl McCollum
Sheryl McCollum began her career with training at the Rape Crisis Center at Grady Memorial Hospital in Atlanta, GA. At this center, she received some of her best hands on training and contact with victims. She went on to work for the Department of Corrections, the Secretary of State and an internship with the FBI during the Pan American Games in Indianapolis, IN.
Her training and education led her to the Crime Commission and an assignment with Operation Weed and Seed, a federal task force that combines federal, state and local law enforcement to combat crime in dangerous areas. During the 1996 Olympic Games in Atlanta, Sheryl was the Coordinator of a state wide response team formed to assist victims of crime during the games. When a bomb was detonated at the Olympic site, Sheryl and her team were on the scene within 45 minutes giving aid to over 100victims.Along with becoming the State Director of Mothers Against Driving, Sheryl attained the rank of Captain in the Special Ops Division of the Reserve Unit with the Fulton County, GA Sheriff's Office, and was the Director of police training in the Atlanta District Attorney's Office under their Domestic Violence Project.
While Sheryl was investigating for Cobb County, GA Juvenile Court, she began teaching college part time. She became an International Law Enforcement Trainer for the Department of State. She had the opportunity to create two Cold Case Squads after attending the prestigious Henry Lee Institute and recently completed training as a Crime Scene Tech for the state of GA, providing value to her position with Pine Lake Police Department Cold Case Squad.
With over 25 years of experience and education, Sheryl is currently the Director of the Cold Case Investigative Research Institute, which is collaboration between Auburn University Montgomery, Faulkner University and Bauder College. This collaboration brings together researchers, practitioners, students and the criminal justice community to develop new capabilities and work collectively to advance research, training and techniques in solving cold cases. The objectives of CCIRI are to provide the means, resources and guidance for Criminal Justice students throughout all Kaplan Higher Education to determine the solvability of actual unsolved crimes.
Human Trafficking in the United States, Homeland Sercurity
This program will be presented by an ICE – Homeland Security Investigations (HSI) Special Agent who specializes in human trafficking and human exploitation investigations. This program will provide a brief introduction to the overall case work conducted by HSI Special Agents within the United States and across the globe, and will then provide an introduction to the crimes of human smuggling, human trafficking (foreign nationals and U.S. Citizens), interstate prostitution, and child exploitation.
Legal Rights, When Your Left Behind: Holly Hughes
For 10 years Attorney Holly Hughes has served as a Senior Assistant District Attorney with the Fulton County District Attorney's office in Atlanta, GA where she prosecuted some of the most high-profile cases in the United States, including working on the murder case against Ray Lewis, superstar with the Baltimore Ravens. Holly Hughes was a triple threat prosecuting homicides, hate crimes and high profile felony cases.
Prior to making a name for herself as a tough big-city prosecutor, she also worked as an attorney specializing in Discrimination and Civil Rights.Holly Hughes has hosted the highly popular "Nancy Grace Show" on CNN Headline News Channel, and continues to appear as a frequent guest on the program as well as appearing as an expert witness onSwift Justice with Nancy Grace. She has also appeared on Court TV as a frequent commentator and legal analyst since 2003. Additionally, she appears regularly on Tru TV's "In Session" and CNN HLN's "Prime News."
With over 100 media appearances Hughes has been qualified as an expert in high profile litigation and criminal procedure with the Cold Case Research Institute of Georgia. She is a frequent guest lecturer at local colleges, universities and law schools. She has been honored in Madison Avenue's Who's Who of Young Professionals.After ten years with the DA's Office, Holly Hughes is now in private practice in Atlanta, handling criminal defense and civil litigation.
Special Guest Topic Speakers
Kevin Honeycutt – The Internet, bullies and more
He is currently serving his ninth year as a Technology Integration Specialist at ESSDACK, an educational service center based in Hutchinson, Kansas. At ESSDACK he researches and designs programs, training and staff development with a strong passion for helping teachers and learners become successful with educational uses of technology. He shares his thinking and learning on his blog Tradigital Learning and in his podcast Driving Questions in Education.
He is a school board member in the town of Inman Kansas and is currently serving in his second term. He feels that one of his most important roles is to help vision what the future holds for learners and to help move schools in right, new directions. During his classroom tenure, he developed project-based approaches to learning that infused technology and problem solving skills. He created a film program for kids and developed it into a fully functioning curriculum at the high school level. He co-developed a PBL approach called the Life Practice Model with colleague Ginger Lewman and they provide training and certification in this powerful, student driven approach to learning.
Kevin has developed online safety, anti-bullying and cyber-bullying curriculum which he shares with parents, teachers and students around the country. He certifies instructors in this curriculum and supports trainers as they go out and do this important work. His recent book Don't Stay Under The Couch Starbuck and The Bully is the centerpiece of his Pre-K-6 curriculum. He continues to work with schools to develop innovative, engaging curriculum to better prepare learners for the world they will face when they graduate. He is passionate about meeting the needs of at-risk learners and works with kids in juvenile detention, developing approaches to re-engage the "lost" learner. Kevin travels the country and the world speaking at conferences and working with educators at the grassroots level and likes to promote a "tradigital" approach to education.
Kevin likes to bring his personal life experience and a sense of humor and creativity to the mission of helping prepare 21st century learners!
Shadow People - Michelle Cruz
Attorney Michelle Cruz, has over twenty years experience working with crime victims. In November of 2007 by Governor M. Jodi Rell appointed Attorney Cruz as Connecticut's 2nd State Victim Advocate to head the Office of the Victim Advocate, an independent crime victims' rights agency.
She has argued numerous motions on behalf of CT crime victims, including successfully arguing for the surviving family member of the Cheshire CT triple homicide, Dr. William Petit, to attend the entire capital murder trial. She was successful in advocating for the creation of a State Missing Persons Unit within the CT's Department of Emergency Services and Public Protection.
Attorney Cruz has an Associates Degree in Administration of Justice from Napa Valley College, a Bachelor's degree in Philosophy from Mount Holyoke College in Massachusetts and a Law Degree from the University of Connecticut, School of Law, where she was a Notes and Comments Editor on the Public Interest Law Journal.
After law school she served as an Assistant District Attorney, and specialized in the prosecution of cases involving child abuse, sexual assault and domestic violence in both District and Superior Court, handling these complex cases from investigation through grand jury indictment and trial. She is currently a Lecturer at Law at the University of CT, School of Law, and serves as an Adjunct at Capital College and Bay Path College.
She has published numerous articles and has made numerous media appearances both on radio and television. Attorney Cruz is a licensed attorney in MA and CT.
Law Enforcement Victim Advocates & Vicitm Rights – Bridget Daly Musteata
Bridget Daly Musteata is the Law Enforcement Victim Advocate (LEVA) for the Duncan Police Department in Duncan, South Carolina. She is also the Legislative Liaison for the South Carolina Law Enforcement Victim Advocate Association (SCLEVA). Bridget is certified through the Crime Victims' Ombudsman of the Office of the Governor (OVSEC) and a graduate of the South Carolina Victim Assistance Academy (SCVAA). Bridget has been employed with the Duncan Police Department since 2006. Prior to being employed with the Duncan Police Department she was a corporate paralegal.
Bridget actively attends seminars; training classes and conferences such as the South Carolina's Annual Victim's Right's Week Conference, United We Stand and S.T.O.P. Violence Against Women Programs sponsored by the Office of the Attorney General and The South Carolina Criminal Justice Academy. This March Bridget will be certified as a Forensic Interviewer.
She currently serves as a member of the South Carolina Law Enforcement Victim Advocate Association (LEVA) and Spartanburg Victim Assistance Network (SPVAN) and serves as a volunteer to Soldiers' Angels, South Carolina Department of Public Safety's Families of Highway Fatalities (FHF), and Southeastern Children's Home. This year Bridget was awarded Law Enforcement Victim Advocate of the Year by the Law Enforcement Victim Advocate Association and The South Carolina House of Representatives honored her as 2012 Victim Advocate of the Year. She is also a member of Southern Hospitality, a Women's Civic Organization.
Never Give Up: James Dunn (photo content, credit TECHsan)
In 1991 Jim Dunn recieved the call a parent should ever get saying, "your on is missing"; from that day forward his relentless dedication to seek the truth and everything that developed in the years to come brougth forth a resolution. Read his gripping book on his journey, his fight, but more importanly his testimony on how he, never gave up. For years Jim shared his story of suffering a missing loved one and how he aided in the investigation and conviction of those responsible for the murder of his son, Scott; now he is afforded to add to that story by the recent recovery and his final resolution.
Differences in Underwater Technology : Chuck Elgin
Chuck is an experienced twenty year veteran as a public safety diver providing service, currently he functions as a sonar provider. He is well versed on all equipment in the form of U/W cameras and ROV's. Chuck recently finished working with NC OSH in developing and publishing a Public Safety Diving Guideline.
Chuck has thirty years of sonar experience and has been called upon in many high for profile homicide cases and for downed aircraft location for both civilian and the US Army National Guard as well as sunken watercraft, including submerged vehicles.
NCURT (North Carolina UnderWater Response Team) is based in Vance County North Carolina, providing service to state and requesting surrounding states. In most cases the team is called upon when the initial efforts have not produced the needed results as opposed to a prime responder. Services extend to Law Enforcement for evidence, crime scene underwater, missing person casework, and commercial sector with mapping and salvage operations.
Trauma, Stress and Healing: Dr. Dalal Akoury, MD 
The AwareMed Health and Wellness Resource Center was born as a result of Dr. Dalal Akoury's pursuit to find the truth about health and wellness, when she realized that traditional one size fits all medicine is doomed to failure, she made a decision to create a medical institution whose main objective is to transform individuals' lives through increasing awareness about health and wellness and by empowering individuals to find their own inner healing power.
A beautifully appointed facility in Myrtle Beach, South Carolina, AwareMed welcomes patients from all levels of health and wellness offering treatments and care for those with chronic disease using the latest protocols and programs to enhance the state of wellness with physical, mental, and spiritual coaching. Working with each patient as an individual, Dr. Akoury can assess the stress indicators that lead to serious disease and, ideally, ward it off by a personalized wellness program structured for that patient's needs.
No more, "Throw Away Teens": Marilyn K. Gambrell
Marilyn K. Gambrell attended Sam Houston State University, Huntsville, TX and received her Bachelor of Science Degree in Criminology and Corrections. She is the Founder and Chief Executive Officer of No More Victims, Inc. (NMVI) and is a Certified Anger Resolution Therapist. Ms. Gambrell is a former Texas Parole Officer and an administrator of two correctional facilities.
She witnessed many painful life circumstances that children were enduring who were experiencing parental incarceration. She felt compelled and it became a long-term goal to create a program to support this particular population of children. Her dream became a reality and resulted in her founding the No More Victims program. In January, 2000, she initiated the "healing the CHILD within" Program for Children of Incarcerated Parents at M. B. Smiley High School, Houston, TX. Currently, approximately over 1,700 children have enrolled since its inception. Her uniquely designed program specifically created for this population of children is school, corrections and community-based. The program has now expanded to seven schools in the Houston Independent School District, TX and the North Forest Independent School District, Houston, TX.
On August 22, 2005, the Lifetime Movie Original: "Fighting the Odds – The Marilyn Gambrell Story", NickNews, MTV True Life and Secret Millionaire. Marilyn Gambrell is an author and a playwright with her first play production to be released in 2012. Her program is now in seven schools in Houston ISD and at North Forest High School, North Forest ISD, Houston, TX.
There have been many special feature stories regarding her work. She has been featured in U.S. News & World Report and People Magazine. Ms. Gambrell has been named an American Street Saint in the nationally acclaimed book titled "Street Saints: Renewing America's Cities", written by Barbara Elliott. Ms. Gambrell has received tremendous local, national and international media coverage with a CNN "NewsNight with Aaron Brown" Special Feature Story being nominated for an Emmy Award, 2004. During 2008, she was named the Alumnus of the Year, College of Criminal Justice, Sam Houston State University, named one of the Top Twenty-Five Women of Houston and received the International Ambassador of Peace Award. She was just named one of the top ten most inspiring teachers for BeliefNet Magazine, August, 2012.
Victims Hours Presentations
Christine Viola – In Memory of Patricia Viola
Christine Viola Washington is the mother of four children who reside with her and husband Jeffrey, in Englewood, NJ. She is the daughter of Patricia Viola who was reported missing on February 13, 2001; recovered and was identified in 2011. She attended Lincoln Tech Institute for Medical Assistant studies and completed her First Responder Certification and is an active member of Englewood Volunteer Ambulance Corp. Christine is employed at the local Shop Rite in Englewood. She will share her Journey from the inside look of a child who endured a missing parent.
"Missing" Brandon Graves
Penny Armstrong – "Missing" Kelly Armstrong
Penny Armstrong the 60 years old the biological aunt of Kelly Jon Armstrong whose remains have not been found since the alledged murder by her boyfriend. She lives
in North Vernon, Indiana and has three children, seven grandchildren and two great grandchildren.
Penny has worked in the food industry all of her life as a kitchen manager but recently is finishing her bachelor degree in the legal field as a Paralegal. She will granduate soon with a 4.0 grade average, choosing this field she with her passion for criminal law.
Penny has suffered the loss of three nieces murdered by domestic violence in the past eight years. Kelly, who remian missing, is one of the nieces she helped raise, having guardianship on and off of Kelly during her teen year. Penny and her husband of 31 years, conitual to be hopeful that Kelly's remains will be found.
National Candle Light Service
The annual service is hosted by the CUE Center for Missing Persons  in honor of those once missing, now recovered. Families from across the country attend the water front ceremony seeking comfort, supporting the thousands who remain missing in "the unveiling of the wall". Come and join those left behind for a beautiful tribute along Wilmington's Cape Fear River front victim testimonies,  musical dedication and so much more. Candles will be provided. The service is a part of the weekend long national conference 2013.
Saturday March 23, 2013       Time: 7:30 pm     (The public is welcome)
Riverfront Park, Downtown Wilmington Waterfront 
Mistress of Ceremony – TBA
Guest Speaker – "Where does HOPE begin"  Anita Davis Sullivan
Anita is the sister of missing person, Michael "Austin" Davis, and daughter of CUE Center for Missing Persons State Outreach Coordinator, Christy Davis. Anita first became passionate about being an advocate for those without a voice while working at as a sexual assault and domestic violence response coordinator, which grew into a career in non-profit.
In 2007, Anita learned first hand about needing a voice, when her brother disappeared from Jacksonville, Florida and their family sought assistance. Though Austin has not yet been brought home, the hope shined by each person who has helped continues to propel Anita forward. She now shares her writing and her heart through a blog, 'Finding Austin, Losing Myself' hoping to share her story and her message of Hope.
Anita was proud to work with illustrator and friend, John Santillo to bring a children's activity book to life in partnership with CUE. It is her true prayer that through this, kids will stay safe and people will be found. The book is dedicated to her oldest son, who never forgets his Uncle Austin, and always believes we'll find him one day.
Reading of the Poem Dedication - Sheree Justus
Vocal Tribute – Heather Cohen "Be Strong" 
Heather Cohen was born in the Saint Joseph, MO, which is best known in history as the place where Jesse James was shot and killed. Like Jesse James, her spirit was restless. From a very early age, she knew that her destiny was in music and entertainment.
In 2000, she recorded her first demo in her hometown and began sending out press kits to various labels and managers in Nashville, TN. The first person to respond to her was Dick Frank, the same Dick Frank who found Shania Twain in Canada many years ago. In her first phone conversation with Mr. Frank, he told her that she needed to move to Nashville if she wanted to have a career in country music. He said that she would have to be "present to win". She took his words very seriously and began making arrangements to move.
In 2010, she teamed up with local musician/producer Steve Rutledge to record a six song EPK. The pair co-wrote three of the six songs. The remaining three were provided to her by her friend, Jason Deere. Deere co-wrote the songs with Gretchen Wilson, Johanna Smith and Paisley Van Patten.
Currently, she's dedicating much of her time to helping the CUE Center for Missing Persons as a State Outreach Coordinator and she is in the process of launching her "Dear Bully" campaign.
Heather's story is one of perseverance and faith. She has spent the majority of her time since her mother's death reflecting and rebuilding her life from the inside out. Music has been her refuge as well as her outward expression of her innermost thoughts and desires. She is as deep and diverse as the life she has lived. www.heathermichelecohen.com
National Prayer – Pastor Angie Davis
Unveiling of the Wall – Honoree Families 
Vocal Tribute – Pastor Jerome Belton "Stand"
Pastor Jerome is a Pastor at the "Upper Room Praise and Worship Center" in Wilmington, NC. Married, he has four son's, one daughter and four grandchildren.
He works as a Marketing and Communications Specialist with "Communicate With The World" an internet based marketing group, as Co-Creator of the "Be About Him Movement".
Ordained as a teacher he spends much of his time in the service of helping churches, small businesses, organizations, and individuals that are in need of, or desire direction and increase.
Candle Light Service Honorees 2013
 Follow the "On The Road To Remember Tour on our blog

here
National Missing Persons Road Tour 2013

It's that time again when the CUE Center for Missing Persons begins to line up request to host rally stops for our awareness campaign concerning missing person cases across the country. This years tour will be heading out to California and we will announce more states soon! The route each year is designed from the request that come in and once the tour states are announced; anyone interested please contact cuecenter@aol.com
WHAT IS A RALLY STOP?
A rally stop is a place that is pre set by anyone who wishes to host one "see below" for suggested person(s). Once a location is secured CUE will inform the host of time and date of arrival. Each stop is one hour and a half  long for whatever program the host wishes to have and feature;  this is your time to bring an awareness to your community of missing persons.
WHAT ARE SOME IDEAS FOR A RALLY STOP?
Candle Light Vigils
Balloon Release
Display Board, Banners, Signs, Marques
Guest Speakers; law enforcement, town/state dignitaries, community leaders, pastor, etc.
Tribute Performances
Tables set up for displays of missing persons photos and information
Public event or safety activities
Invite the public, family, friends and media (our team will aid in media coverage)
WHAT TYPE OF LOCATIONS HAVE BEEN USED FOR RALLY STOPS?
Police – Sheriff Departments
Government agencies, i.e. Mayor, town hall
Parking lots of stores that have frontage or businesses alike
Home of the families of the missing
Parks of any kind or large grassy areas
Local churches, schools, community buildings
National Tour Purpose and Inspiration
The annual tour was created to generate new interest in cold cases of missing people across our nation. The inspiration came in 2004 from the case of North Carolina college student Leah Roberts, who had gone on a cross-country trip of self-exploration. Her wrecked and abandoned vehicle was found, but Leah is still missing. Leah's case went cold and interest faded until CUE volunteers set out on a grueling 14-day trip to retrace her route and inform the media of all those who were missing in the path of the tour. In the years to follow, it only seemed right to keep hope alive after families across the country voiced the need for more help and supported the tour idea.
National Tour Objective
The national road tour, called "On the Road to Remember," is an awareness campaign that focuses on missing persons cases that have gone cold or have not received appropriate media coverage on the local level – much less the national level.. The tour, which travels through many states annually, provides that attention.
In all cases of missing people, it is vital to inform the public of the missing person's circumstances quickly and to disseminate that information to the media and the public. In most cases where details are released immediately to the public through an organized campaign, the public brings forth information that aids in the investigation and or the location of the victim. The media plays a significant role in getting the word out on the behalf of the missing person and should be recognized as a vital resource to any investigation.
Interest in many of the cases we have featured in previous tours has been renewed. The media has learned about local cases they were unaware of; case investigations have been renewed, and searches conducted. Information has resulted in new leads in some cases, and has even helped identify an unknown decedent and in 2008 solved a cold case of twenty eight years. And finally, each tour some of the missing featured have been found from various efforts, which is the main reason we conduct the tour despite the toll it takes on our all-volunteer staff.
It is the belief of the CUE Center for Missing Persons that all investigations, the public, volunteers and the media should work in collaboration on cases involving missing children and adults; until this happens, their will continue to be cases of the missing labeled "cold" or "inactive."
WHAT DO I NEED TO SUBMIT MY MISSING PERSON
Photo
All vital stats on missing person
Agency and law enforcement contact numbers and web sites concerning missing person
Written consent for your missing person to be featured in the national tour line up
Date & time of Stop/Hosted By Address City
Stop address's will be updated as soon as they become available
Thursday, September 20, 10:00 am
210 W. Temple Street (in front of Criminal Justice Building)
Los Angeles, California, 90012.
Donna Jou
Friday, September 21st 1:00 PM
Mendocino Presbyterian Church, Courtyard, 44831 Main Street, Mendocino, CA 95460
Kathy LaMadrid
David Neily
Saturday, September 22, 1:00 pm Wholesale Sports Salem, OR
Kerry Johnson – 2012 Tour Honoree 1260 Lancaster Dr. Southeast (97317)
Saturday, September 22, 4:00 pm Vancouver, WA
Jamie Grissom
Saturday, September 22, 7:00 pm Olympia, WA
Heritage Park 330 5th Avenue SW
Lindsey Baum
Sunday, September 23, 11:00 am Burlington, WA
Pat Rimmer Tire Center, Les Schwabs of Burlington
903 South Burlington Boulevard, Burlington, WA 98233
Patty Krieger
Monday, September 24, 10:00 am Bellingham, WA
Whatcom Co Sheriff's Office
311 Grand Street Bellingham, WA
Leah Roberts
Tuesday, September 25, 10:00 am -Chico, CA
545 Vallombrosa Ave in Bidwell Park -next to the card center-
Heidi Ring
Tuesday, September 25, 1:30 pm Sacramento, CA
State Capital Building
303 10th & Capital-West side steps in front of capital Building
Sacramento,California
Jennifer Byers Hernandez
Tuesday, September 25, 7:00 pm Fresno, CA
Walmart
7065 n. Ingram ave.
Fresno, ca. 93650
Casey Berry